THE SIXTH LEGAL CHRISTMAS MUSIC CONTEST: 2021 – WITH A LITTLE HELP FROM THE SECRET BARRISTER: BECOME A LYRIC WRITER AND GET A PRIZE SIGNED BY THE SECRET BARRISTER: SUPPORTING FOOD BANKS
The Legal Christmas Music contest is back, for the sixth year running.  All that is required to enter is that you make, or agree you will make,  a donation to a food bank: after that is (as ever) down to skill, talent and a large amount of luck.
All the entries to date can be found below.
THE PRIZE
The winner gets a wonderful (but plastic) "shooting star" award, which will be personally signed and dedicated by the Secret Barrister.  If possible we will get the winning entry recorded. You can hear the winner from last year on YouTube here.
THE CONTEST: LAWYERS, LOCKDOWN, 2020 AND CHRISTMAS
This year it is more challenging.  Taking any traditional Christmas Carol or  traditional song and adapt -or re-write- two verses (and only two verses) that are relevant to lawyers or litigators, particularly drawing over the previous 12 months.   Special bonus points will be given to those who incorporate the "spirit" of 2021 into the verses.
TO ENTER
Just agree that you are going to make a donation to a foodbank (see section below). The donation can be via the collection baskets that many major supermarkets have in their premises.
Tweet your verses  using the #Lexmas20  hashtag (if you copy me in at @CivLitTweet or put it on the comments section of this blog.
There are no entry criteria. You don't have to be a lawyer to enter. You don't have to be in the UK.
You can enter as an individual, as a group or even as a firm. (Bear in mind there is only one prize).
THE CLOSING DATE (AND TIME): 10th DECEMBER 2021
The closing date is 4.00 pm on the 10th December 2021. Note the early closing date.  This is to ensure that the winner gets the prize before Christmas and that we get the chance to record the winning entry, which should then (technology allowing) be able to be viewed on this blog.
THE JUDGING CRITERIA
There are no objective criteria (so far as I can tell).  No form of entry has preference over another. All bets are off (or on). There is everything to play for.
I always pass off the job of judging to a real live judge and some specialist assistants. They will have to remain anonymous to avoid any risk of lobbying, unnecessary skeleton arguments , judicial review applications,  lengthy bundles, etc.
LEGAL DISCLAIMER
The judges' decision will be final. No system of appeal exists.  If you lose you can (and indeed must) complain on Twitter (or in the comments section below) that you were robbed. That will be your sole legal remedy.  You will have to live with the fact that you are not the winner of a wonderful (but plastic) shooting star award.
DONATING TO A FOOD BANK
A list of food banks are available here.
Many major supermarkets have collection baskets
THE ENTRIES
From HHJ Grinch…
Verse 1
Raab rest ye merry, advocates,
Let nothing you dismay
Except you're doing lots of work
For very little pay
And CVP is down again
And Clickshare just won't play
O listings of mention and fix, mention and fix
O listings of mention and fix
Verse 2
HMP Slade's in lockdown so
No conference can be set
The robing room's unsafe to use
You're heavily in debt
Your brief fee pays for half the sandwich
That you bought in Pret
O listings of mention and fix, mention and fix
O listings of mention and fix
Verses 3 onwards
(Awaiting further disclosure from the CPS, apologies for the delay)
A SECOND ENTRY
(to the tune of "Walking in a Winter Wonderland")
CVP for the hearing, signal strength disappearing,
My brief came in late, my skelly's not great –
Waiting for the conference host to join.
"You're on mute, I can't hear you. Camera's off – I can't see you!"
My client has gone, she can't log back on,
Waiting for the conference host to join.
Now I've lost the supplementary bundle –
I know I had an email yesterday –
The pagination's wrong, it's quite a bungle,
I don't what the judge is going to say!
CVP saves on train fares, but it's giving me grey hairs,
My hearing is due but I can't get through,
Waiting for the conference host to join….
FROM IAN RICHARDSON

FROM SIOBHAN RYAN

SILENT NIGHT
Silent Night, Holy Fright
Case back log, Such a blight
Courts not in sight for miles and far
Lucky getting a brief any more
Sleep in HMP Hell
Sleep in HMP Hell
……….
Silent Night, Holy Fright
Lawyers quake, Money's tight
Judges, Jury, Lawyer and Client
Dominic Raab is a fool pliant
Spiel and MOJ lies
Spiel and MOJ Lies
verse 1:
o come, o come, the conference host,
and render access to us all,
who wait in lonely exile here,
until the judge's face appears.
no voice! no voice!
you're muted still.
shall c-v-p defeat us all?
verse 2:
how come, i've got page sixty-three?
thine own? an e-conspiracy!
one says "oh hell, repaginate",
the rest are quick to cry "o'er our graves!"
one voice! one voice! please mute until
we come to thee, on the conf'rence call.
The Masked Sanitisers (Carpenters Group)
Away in a Law Firm
Away in a Law Firm
Most are working at home
We don't really love that
We feel all alone
The helpline is busy
Another neighbour dispute
Pandemic pups barking
They are no longer cute
The door bell is ringing
Its Amazon for me
Ill open that later
I have a teams call at 3
My colleagues look scary
Their hair has grown long
Still in their PJs
Ive told them that's wrong
Now back to the office
With the two meter rule
I am wearing a face mask
Because I am no fool
Its business as usual
Seeing clients on line
Court hearings remotely
It will all be fine
Christmas party is cancelled
Because Boris said No
A new variant has stopped us
That's now two in a row.
We will all get through this
Just live for today
Have a few double vodkas
And go asleep on the hay.
Pankaj Pathak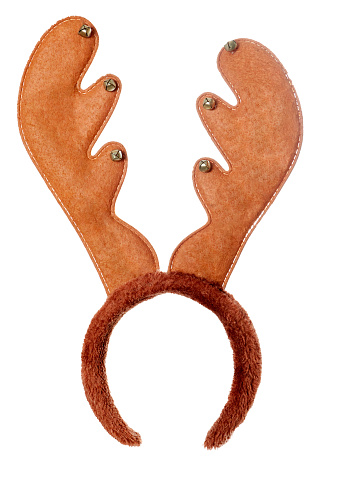 While waiting for my MeetMe Call
I started to worry
I checked the notice of hearing
And saw twas CVP…
Fear not, I thought, and found the link
And jumped out of my bed
But saw my own face on the screen
Fake antlers on my head….
FROM MANLEYS
Manleys Jingle Bells
Jingle Bells
Kiss and tells
Meghan wins the day
Oh what fun it is to be
A media lawyer today – hey!
Jingle Bells
Scandal sells
Privacy betrayed
Oh what fun it is to be
A media lawyer today!
Dashing off to Court
An injunction from Nicklin J
Abramovich wins his claim
Mike Ashley has his day
Wagatha rumbles on
But Johnny lost his trial
Oh What fun it is was to see Amber win in style!
From @bramptonmel
The DCJ's Lament (to the tune of White Christmas)
I'm dreaming of pre-Covid Christmas
Just like the ones we used to know
Waiting rooms were heaving
With Counsel pleading
To let their case be next to go
I'm dreaming of pre-Covid Christmas
With every blessed CVP
May the backlog start to decrease
And may all your small claims settle please